Posted by Viktor (Bookbinder) on Nov 9th 2016
For our book covers, we choose from hundreds of different colored and printed papers form around the world to make our beautiful book. But what about the paper we use for the inside pages?
For the inside pages, we use two different types of papers. Their largest difference is the weight, or thickness of the paper.
Our Journals, Sketchbooks and Guest Books us a text weight paper. At 80lb text weight (or 118 grams per square meter,) the paper is about twice as thick as the typical 20lb bond or copy paper.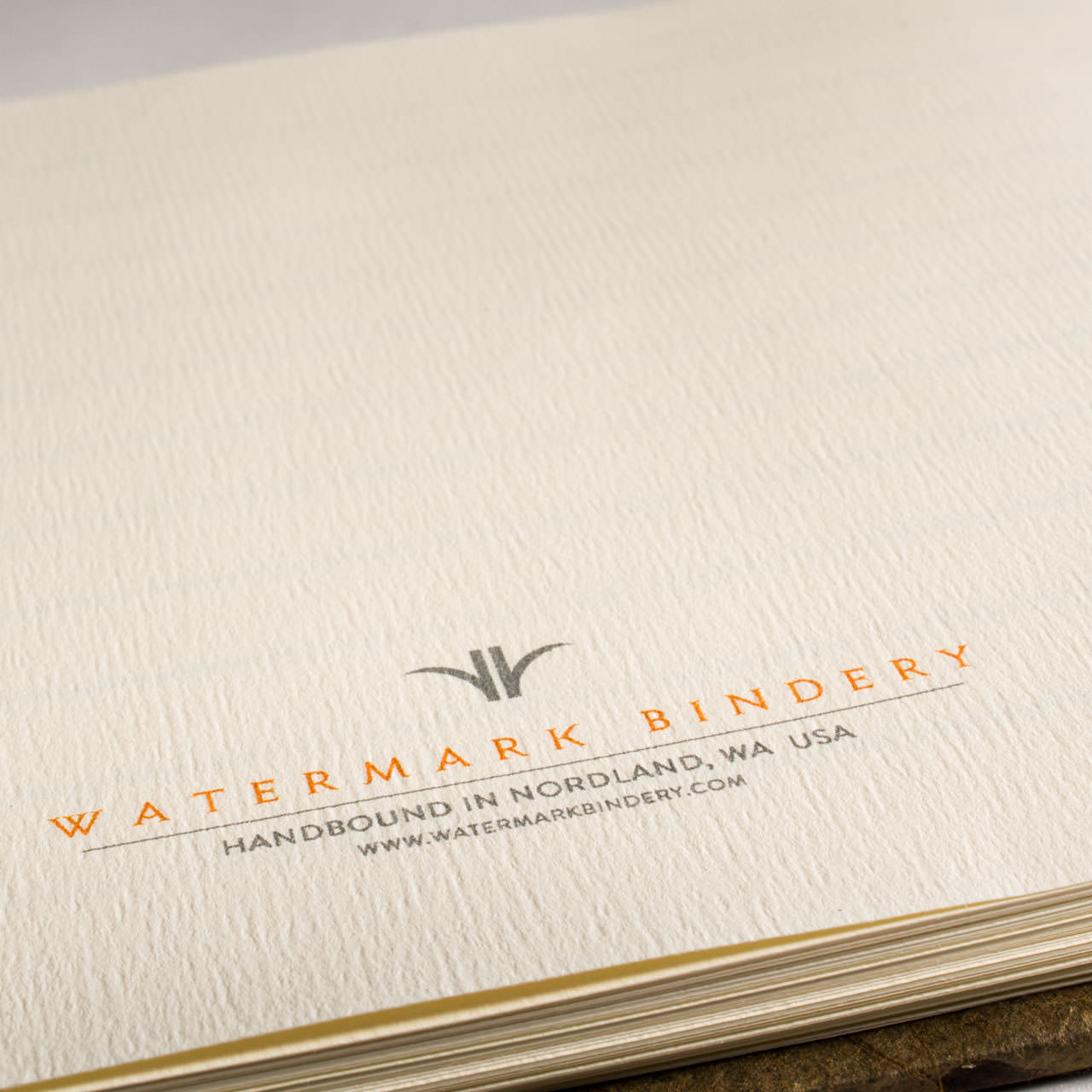 It makes a great writing paper, but it is not heavy weight enough for mounting pictures. For our albums, we use an 80lb (218 gsm) cover weight paper. It's about 2 times as thick as the text weight paper, and strong and stiff enough for mounting photos and other thinks in albums.
Neenah Paper makes our writing paper, called Teton. The album paper is supplied by Mohawk Paper and is called Loop. Even though the papers are from different mills and manufacturers, we chose them to look very similar. Both have a warm white color and a textured (felted) surface that gives them a luxurious look and feel.
The text paper has a deckled edge on the side, while our album paper has cut edges. We will soon introduce a new paper for our albums called Mohawk Strathmore Premium that also has deckled edges and is absolutely beautiful and luxurious.
Even though this is manufactured paper, it's not inexpensive. This is premium quality paper that we can only afford to use because we get a better price by buying it in quantity. So every few months, I drive to the south end of the Seattle area to pick up five or six boxes of 26" x 40" sheets of paper, each box weighing 100 lbs or more..