Posted by Viktor on Nov 1st 2016
It's really easy to make assumptions.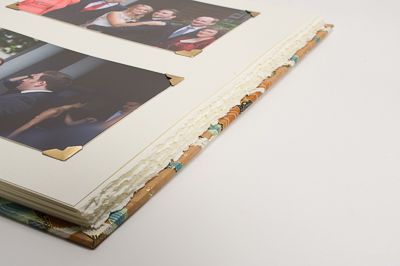 We've just placed an order for new paper for our photo albums. We're switching our photo albums from our tried and trusted Mohawks Loop Feltmark to the Mohawk Strathmore Premium. This is a gorgeous paper. A beautiful finish, natural white color, archival and acid free (of course!) and it has deckled edges.
So what are deckled edges? Since our journals use a paper with deckled edges, we always assumed it was common knowledge. Talking a little more about it, we thought maybe we should explain it and we decided to provide a little more information to help those who are not familiar with the details of paper making and finishing.
We now have a little page that explains what deckled edges are all about. You can read more on wikipedia.
We think it's a beautiful way to finish paper and gives our books that true classic and handmade look and feel.
Of course, if you prefer, we'd be ok to trim off the deckle and give you a cut finished edge. We just hope we don't have to. We kinda like the look.